A step into the Information Age
Some of our year 9s spent the day at The Winton Mathematics Gallery and The Information Age Gallery at the Science Museum. They diligently worked through our quiz sheets to help them make connections between the Maths they had learnt in the classroom (geometry, statistics, trigonometry, ratio and proportion to name a few) and the museum exhibits. Well done to quiz winners Marvel, Isabella and Sofia.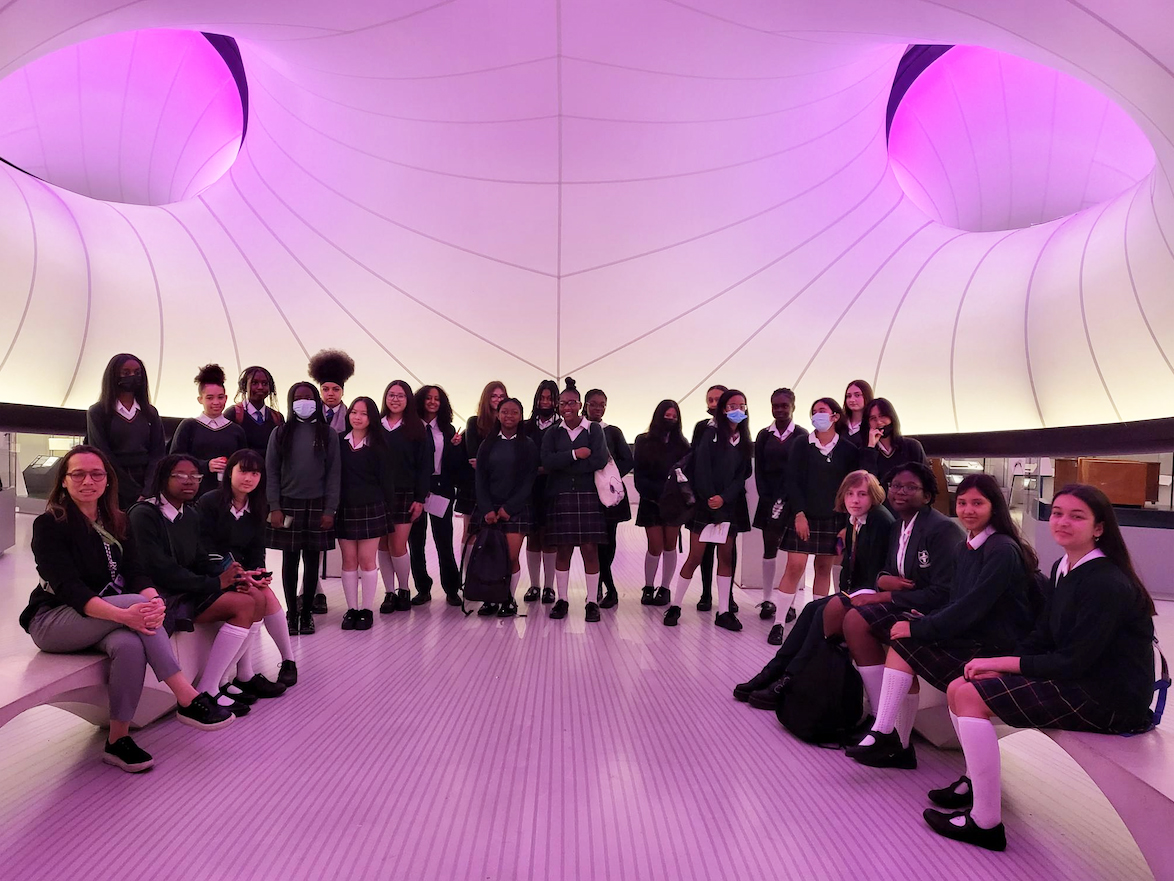 The year 9s underneath the curved structure designed by the late Iraqi born British architect Dame Zaha Hadid. If you take a trip on the Elizabeth line to Stratford you might see similar curved structures inside the station, and the London Aquatic Centre, also designed by Hadid, above ground.
Today I went to the London Science museum and saw a lot of new and exciting things such as the first calculator and cashier along with the tools used to teach geometry. It was really fun and interesting and I would recommend it to anyone intrigued about maths or maths related topics.
Isaac
I knew about Ada Lovelace but I didn't realise Florence Nightingale was a statistician.
Marvel
Computer programmers/coders like Ada, nurses like Florence, garden designers, architects, engineers, builders, – they all use Maths in their jobs. Can you think of more jobs/professions?
The old calculators and computers were really ugly.
Isaac
Yes, back then they didn't use the "Mathematics of Proportion" to make machines beautiful as well as practical.